Disclosure: I received this product in exchange for a post. The opinions are all 100% my own. 
How many of you have seen any of the Alpha and Omega movies? I know they have many of them out and I have seen a lot of the ones that they have come out with. They just came out with a new one and it's called Alpha and Omega: Journey to Bear Kingdom. Even if you or your kids have not seen these movies yet, I think you'll enjoy them. They're great for kids. My girls love movies about animals, so that's why they always love the Alpha and Omega movies. I know my nieces and nephews love these as well.
PROGRAM DESCRIPTION
Get ready for an all-new animated adventure when the family film Alpha and Omega: Journey to Bear Kingdom arrives on DVD, Digital HD and On Demand May 9 from Lionsgate. The wolf pups Stinky, Claudette, and Runt must defend Bear Kingdom's royalty and their forest home from the evil Rogue Wolves. With over three million DVDs of the animated series sold worldwide, the Alpha and Omega: Journey to Bear Kingdom DVD will be available for the suggested retail price of $14.98.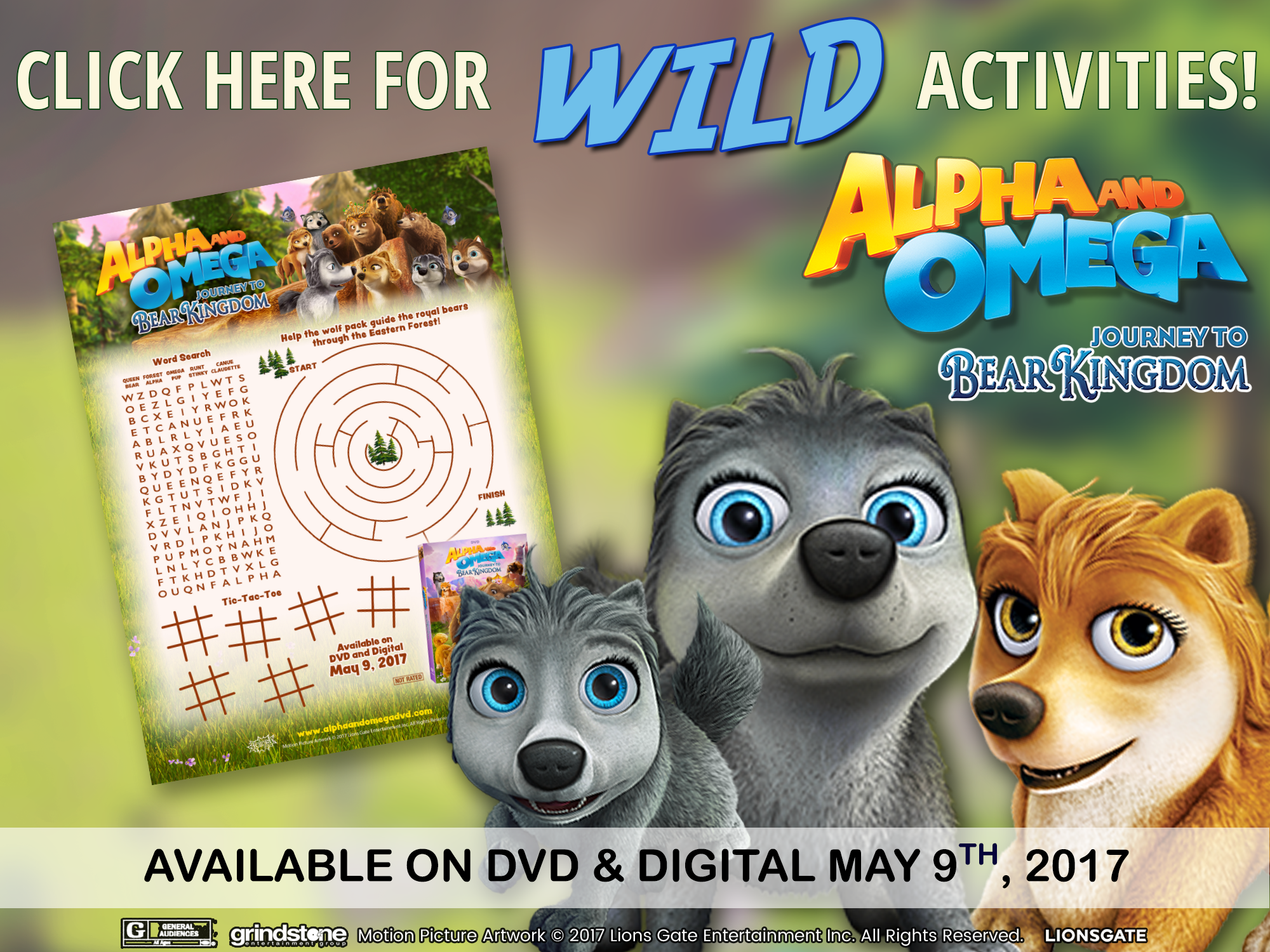 OFFICIAL SYNOPSIS
The pack is back in a pawsitively thrilling adventure the whole family will love! All the animals in the Eastern Forest are excited because Queen Bear and Princess Canue are coming to visit. But when evil Rogue Wolves threaten the royal bears, wolf pups Stinky, Runt, and Claudette leap into action. With courage, wits, and plenty of help from their wild and wonderful friends, the alpha and omega wolves rise to protect the queen and princess and save their forest home.
If you love the Alpha and Omega movies, then you're sure to love this one too. It will be released May 9th, so make sure to grab your copy then. That's only a day away! If you have kids who love stories about animals, then this is the one for them. You'll all have to let me know what you think of this movie once you grab your own.